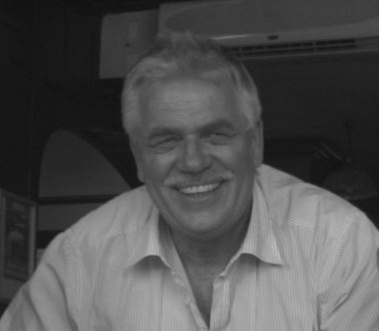 Philip Barlow BSc (Jt Hons Botany & Soil Science) Dip Hort
Partner and Director
Philip was born in Malta & grew up in Hampshire, Southern England.
From 1970 to 1987 Philip worked as an Ag/Hort Contractor in the fruit growing industry and in 1987 purchased a small sheep hill farm in North Wales to supplement his income.
Whilst farming and contracting Philip gained four Tertiary qualifications in Horticulture & Agricultural management from Coleg Pencraig [Llangefni], a Joint Honours degree in Soil Science & Botany from the University of Wales, Bangor. Philip then went on to become a Horticultural Advisor to a very large international consulting company based in Bangor, Wales.
In 1996 Philip and his family immigrated to the Bay of Plenty, New Zealand where he was employed as Chief Company Agronomist to a Bay of Plenty based fertiliser company.
April 2000 saw the establishment of Barlow Soil & Crop, which by 2008 had become the current Bio Soil & Crop Ltd with a 50% share being sold to Steve Saunders.
Although working 100% for Bio Soil & Crop, Philip and his family are currently living in the southwest of France. Philip uses the internet to keep in contact with clients and returns to New Zealand for one month each year.
Read more about Philip here: PhilipBarlow (PDF, 177kb)